The construction industry is witnessing a revolutionary transformation with the integration of artificial intelligence and automation. Among the innovative technologies reshaping the landscape are drones, robots, and advanced machinery. In this post, we specifically explore how AI-driven advancements may impact subcontractors, their work, the bidding process for construction projects, and the traditional bonds and insurance practices they rely on.
The Rise of AI in Construction
Pioneering companies are at the forefront of manufacturing construction-specific drones, robots, and machines. Drones equipped with high-resolution cameras, produced by industry leaders like DJI and Parrot, have transformed site surveys and inspections. Advanced robotics manufacturers such as Boston Dynamics presently commercially manufacture Spot, a four-legged agile mobile robot capable of independently performing dynamic sensing and inspecting tasks on construction sites traditionally reserved for inspectors. Boston Dynamics has also been developing a bi-pedal robot, Atlas, to be able to perform general labor tasks one may encounter on a construction site. Even Tesla has promised to, one day, mass produce the Optimus humanoid robot, somewhat akin to the NS-5 as seen in the 2004 film starring Will Smith, I, Robot. Additionally, companies like Caterpillar, Komatsu, and Volvo are continuously improving on their construction machinery to better utilize algorithms to optimize performance and improve productivity.
Potential Impact on Subcontractors
AI and automation offer unprecedented opportunities for subcontractors. Integrating drones into site surveys and inspections enables a faster identification of potential issues, allowing for prompt resolution and improved project management. Robots and advanced machinery may enhance productivity by performing scheduled inspections in lieu of a human and mitigate workplace accidents by accessing areas that may pose a danger to a human, thereby reducing overall labor costs and potentially revolutionizing traditional construction practices.
Bonding and Insurance Considerations
Bonding and insurance serve distinct purposes in the construction industry and are essential aspects of subcontractor risk management. Bonds provide financial guarantees that subcontractors will perform their contractual duties, such as timely completion and adherence to project specifications. Insurance serves to safeguard subcontractors from potentially unforeseen accidents, damages, or legal liabilities.
With the rise of AI and automation, bonding and insurance considerations can be expected to evolve. Structurally speaking, bonds would continue to serve as a crucial bulwark for project owners, ensuring subcontractors meet their obligations. However, the influx of AI-influenced or robotics-styled construction work may pose new guidelines for bonding or avenues for the surety company to pursue reimbursement from the principal.
Concerning insurance, depending on the type of construction project, subcontractors that utilize drones, robots, or automated machinery may be viewed as having lower risk profiles. Employing the use of robots or automated machinery may improve the overall safety of the humans overseeing the work and, thus, reduce the subcontractor's insurance premium. On the other hand, given the nascency of this area, insurance companies might be hesitant to implicitly endorse the use of robotics and machinery—what happens if a robot (Spot, Atlas, Optimus) harms, accidentally or otherwise, a human worker, or "disobeys" an instruction?
Contemplating the Bidding Process
Similar to insurance, the bidding process may witness shifts. Subcontractors employing advanced technologies may have a competitive edge, attracting projects seeking innovative solutions or improved efficiency. The use of drones and robots can enhance accuracy in estimating and project planning, possibly resulting in more competitive bidding amounts.
However, there are other considerations to address. Subcontractors relying on AI-driven machinery may face higher upfront capital expenditures for purchasing and maintaining these technologies. This investment might result in the need for higher insurance coverage, possibly canceling out any savings on premiums from utilizing the machinery in the first place. Separately, what if the robotics or machinery is leased? Such a situation could further complicate the chain of ownership, requiring greater scrutiny for all parties involved, especially if a machine goes awry.
Conclusion: It's All the Same but Different
The rise of AI and automation presents a transformative opportunity for the construction industry and its subcontractors. By embracing cutting-edge technologies like drones, robots, and advanced machinery, subcontractors can enhance productivity, efficiency, and safety on construction sites. As the industry adapts to these changes, bonding and insurance practices will likely evolve, offering tailored solutions that align with the unique risks and benefits presented by AI-driven advancements. Additionally, while the long-term benefits of AI adoption could lead to lower overall project costs, issues such as initial capital expenditure may keep some subcontractors on a level playing field when it comes to bidding. By understanding and capitalizing on these developments, subcontractors who serve as the frontrunners in adopting these technologies may adapt sooner, and thus thrive, in this revolutionary era of construction.
Our team of attorneys at Cokinos | Young have extensive knowledge of construction law and the impact of AI on the industry. For more information about Cokinos | Young and our construction law services, contact our office at 817-635-3600.
About the Author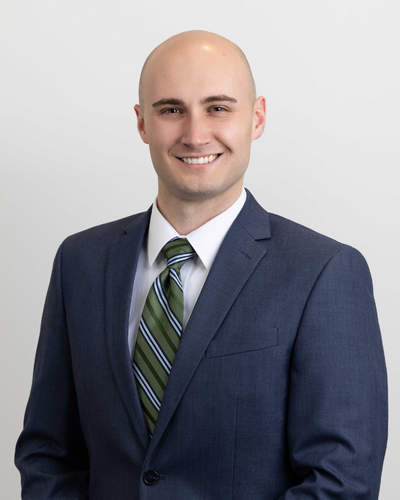 Jared Norton is an Attorney in the Dallas office of Cokinos | Young. His practice primarily focuses on construction law, insurance coverage, and commercial litigation. Prior to joining Cokinos | Young, Jared solely represented design and engineering professionals against malpractice, construction defect, breach of contract, and indemnity claims. Mr. Norton is experienced in all aspects of litigation in state courts from initial answer or petition, discovery, and case strategy to preparing and arguing motions, conducting depositions, and trial or arbitration preparation.

About Cokinos | Young
Cokinos | Young has led Texas construction and real estate law for over three decades. And today, our 100+ dedicated professionals operate coast to coast and proudly handle all aspects of construction law for owner/developers, project managers, general contractors, design professionals, subcontractors, sureties, and lenders. We provide both dispute resolution and transactional services to clients through all phases of commercial, industrial, pipeline, offshore, civil, and residential construction. Our reputation was built on relentless commitment to client service and the industries we serve, and that remains our primary driver. Dedicated. Resilient. Expertise. That's Cokinos | Young. Learn more at cokinoslaw.com.