Cokinos | Young Elects Three New Attorneys to Principal
Cokinos | Young is pleased to announce that Kyle Zunker (San Antonio), Lauren Aldredge (Austin) and Anderson Sessions (Dallas) have been promoted to Principal in recognition of their commitment to their clients and the Firm, hard work, and dedication to providing best-in-class service.
"It is an honor to welcome our 2023 class of Principals, each of whom brings a unique and specific skillset and expertise to the Firm and exemplifies the core values of our C|Y family," said founding partner Gregory Cokinos. "We are extremely proud of each of them and are proud to promote great lawyers internally to continue to serve our clients at the highest level."
"These lawyers are true leaders and have demonstrated an unwavering commitment to our clients, both qualities we hold in high regard at C|Y" said founding partner Marc Young. "We look forward to their continued contributions as Principals."
Congratulations to Kyle, Lauren, and Anderson on reaching this significant career milestone!
Kyle A. Zunker focuses on construction law and civil appellate matters. He has represented many different players in construction, including general contractors, subcontractors, material suppliers, engineers, and owners. Kyle takes pride in persuasively articulating his client's position and is driven by his passion to provide clients with common-sense solutions to complex problems.
Lauren S. Aldredge is an experienced trial lawyer with a wide breadth of knowledge in construction law, corporate law and intellectual property law. Lauren is licensed before the United States Patent and Trademark Office and counsels clients on a broad range of patent and trademark matters, including intellectual property portfolio management, brand protection and infringement litigation. As a trial lawyer, Lauren brings her experience and judgment to help clients obtain the best resolution of their issues. She focuses on representing clients in all phases of litigation, including mediation, trial, and appeals. She has represented a wide variety of clients, including public entities, commercial enterprises, employers, and insurance companies.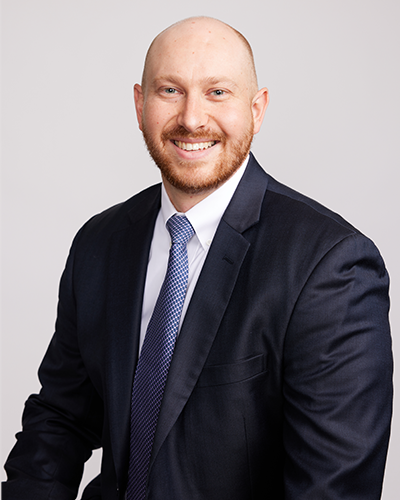 R. Anderson Sessions is a courtroom lawyer whose practice focuses on resolving a broad array of complex business disputes. As an experienced litigator, Anderson is able to deliver strategic legal solutions to clients in all aspects of the dispute resolution process. His practice focuses on defending and prosecuting high-stakes business disputes involving breaches of contract, common law and securities, fraud deceptive trade practices, employment disputes, trade-secret litigation, unfair competition and trademark litigation, shareholder and partnership disputes, commercial real estate disputes, oil & gas litigation and other business torts.
About Cokinos | Young
Cokinos | Young has led Texas construction and real estate law for over three decades. And today, our 100+ dedicated professionals operate coast to coast and proudly handle all aspects of construction law for owner/developers, project managers, general contractors, design professionals, subcontractors, sureties, and lenders. We provide both dispute resolution and transactional services to clients through all phases of commercial, industrial, pipeline, offshore, civil, and residential construction. Our reputation was built on relentless commitment to client service and the industries we serve, and that remains our primary driver. Dedicated. Resilient. Expertise. That's Cokinos | Young. Learn more at cokinoslaw.com.